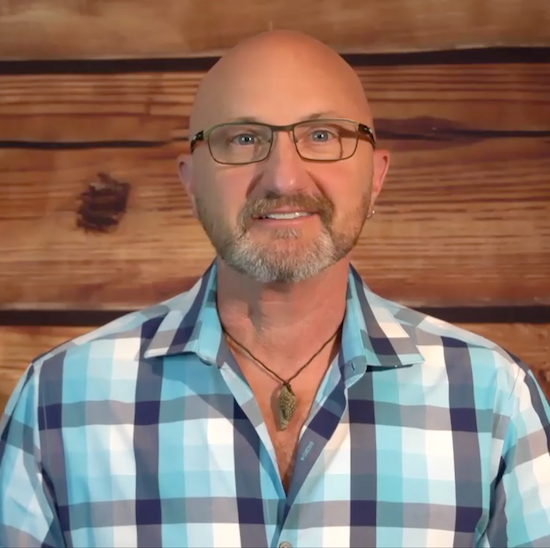 I personally feel called to be a bridge that helps people heal their separations: separations from themselves, from each other, from their communities, from their environment, and from the world/universe. It is in service of this mission that I teach, write, and speak on the subject of gender health, couples, youth, and families. I have had the honor of serving the transgender community for over 20 years.
While it was never my intention to become a" professional queer," it appears I was called to it. I am a member of the LGBTQ+. I identify as a queer male with a transgender history. I also have had the honor of a being in a relationship with my amazing spouse for over 29 years. We are one of those couples that not only survived, but thrived through a medical transition that started ten years into our relationship. I also walked through all of this with my family, who had their own struggles, but we all became stronger through the process. It can and does happen!
As a clinician and educator, I have gone on the journey to being a Gender Affirmative Therapist. Just because I am a part of the community, doesn't mean I was automatically a good gender therapist. I had a lot to learn, uncover, and discover about myself, the models I use, and how I approached clients to get to where I am today. And I am always learning.
Needless to say, I bring a lot of knowledge and personal, true-life experience to the trans conversation. I have been on the journey and have helped many clients, families, romantic partners, and providers navigate their own journeys and heal their separations.
Through the Gender Health Training Institute (GHTI), I provide live trainings & workshops, digital interactive courses, coaching, mentorship, and resources to help providers gain confidence in serving trans youth, couples, and families. GHTI represents my still ever-culminating endeavor to bring healing, knowledge, & real solutions to the problems affecting the trans community and their families, as well as guiding providers on their own self-discovery gender journeys along with data driven trainings that will move them from uncertainty to confidence in their gender affirmative practices.
We're all on a gendered journey. I believe that being able to provide our clients with sincerity and gender-affirming solutions, we as clinicians must become aware and informed about our own journey.
Thank you for visiting, and continue reading to learn more about our current programs, as well as to sign up for our email newsletter, so you stay up-to-date on our latest offerings and opportunities.
"Clinicians will help transgender/gender expansive people and their families survive and thrive, not by focusing on their difficulties, but by recognizing the brilliance, creativity, and resilience in our bonds."
– Shawn V. Giammattei, PhD