Mastering Gender Health Evaluations
THE DEVELOPMENT & USE OF GENDER AFFIRMING BIOPSYCHOSOCIAL ASSESSMENTS & MEDICAL REFERRAL LETTERS
UPDATED for SOC8
Even With the Most Complex Cases, Gain the Clarity and Confidence You Need to Write Ethical, Gender Affirming Medical Referral Letters for Transgender & Nonbinary People
I'm Dr. Shawn V Giammattei with the Gender Health Training Institute…
I am a clinical family psychologist and WPATH certified mentor who is dedicated to helping therapists provide gender affirmative care to transgender, nonbinary, gender-expansive (trans) clients and their families across the life span…
and build culturally-attuned, gender-affirming practices while navigating the quickly changing world of transgender health so that your clients and their families can build stronger connections, live with authenticity, and receive the care they need.
As you're probably aware, trans people and their families are at risk for poor mental and physical health outcomes because of a lack of access to gender-affirming healthcare.
You may also be aware that mental health care professionals around the world who are providing gender affirming care are being challenged regarding the care they are providing, especially for trans youth.
What you may not know…
There are not near enough mental health providers available to help trans people access this care and navigate it in the healthiest way possible, especially trans youth and their families.
The good news is that you and I have the power to help change that and in my humble opinion, an ethical responsibility to do so.
We need more mental health providers who…
are confident in their skills
can competently, ethically, and affirmingly provide context specific gender health evaluations in collaboration with their trans clients and their families
can provide referral letters for gender affirming medical care when necessary
can help their clients navigate any difficulties that may arise on their journeys.
Not only that, we all need to be clearer than ever about what we recommend, why we recommend particular care, and when we recommend it.

With over 20 years of experience teaching graduate level courses, leading workshops, conducting research, and engaging in scholarship on trans health

as well as regularly collaborating on gender health evaluations and medical referral letters, and as someone who is also a member of the trans community, I am uniquely qualified to take you on a deeper dive into the topic of gender health evaluations and gender affirming medical referral letters.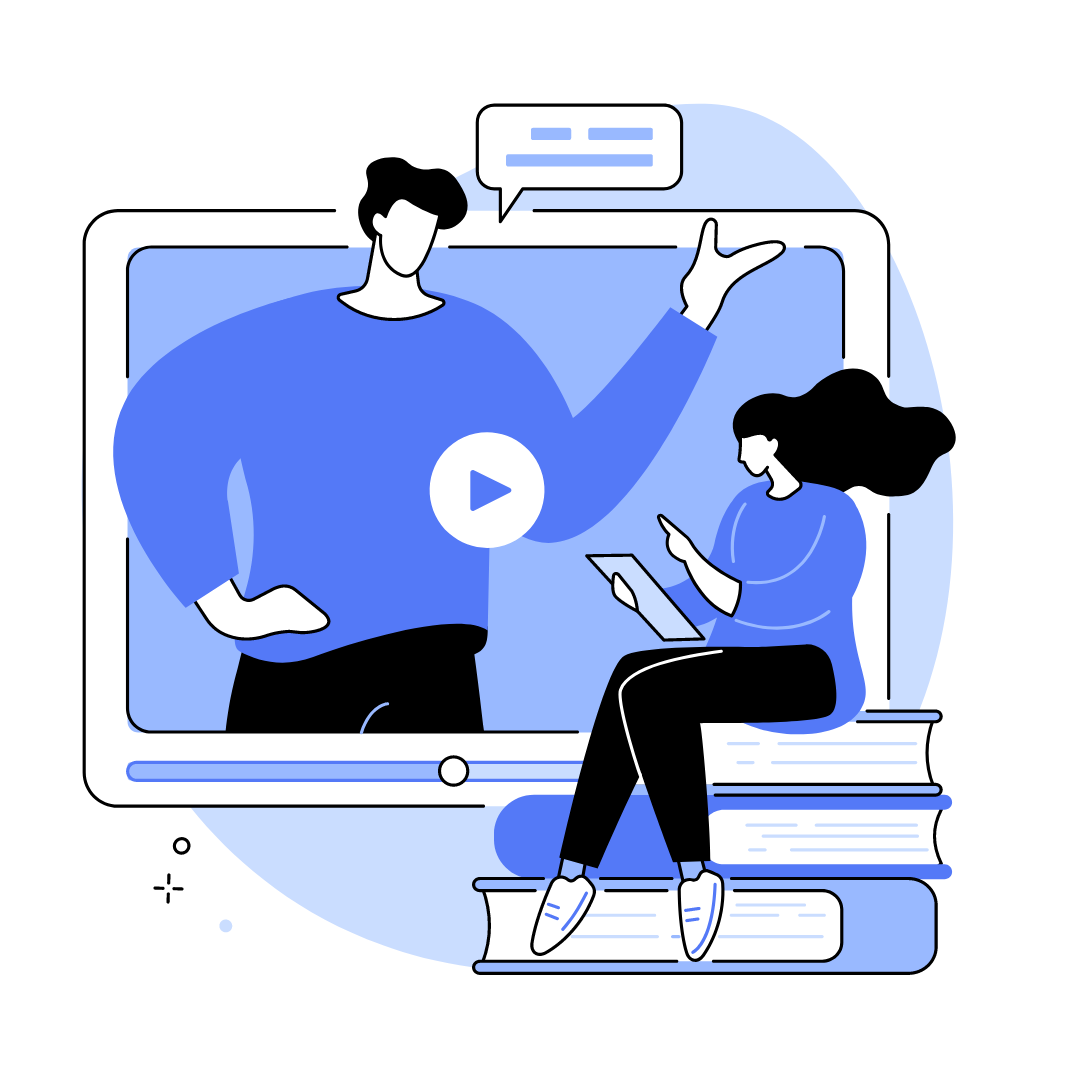 Based on OVERWHELMING interest, I've created a digital/ hybrid course to help you become a confident gender health evaluator.
Here's How It Works…
There are 3 options for going through this program:
The digital course content is delivered in training modules over the course of 7 weeks. Each training module includes pre-recorded lectures, activities, workbook guides, and resources that will help you improve your skills, develop context specific, collaborative gender health plans, and templates (30 CEs).
The Hybrid version includes a live, in-depth integration of the material for your practice with case examples, occasional experiential exercises, and feedback from an expert in trans health whom you can trust (up to 9 CEs),
All versions of this course come with CE's and access to a virtual community. The Hybrid & VIP options give you direct, live access to Dr. Giammatttei, the interactive course community, replays of live meetings, and the opportunity to access additional CEs for those you attend.
Access to helpful pre-training content, weekly training modules, guides, and resources
Step by step guidance through the development of a gender health evaluation tool that fits your practice or organization and provides you with the appropriate focus, the right questions to ask, and the important areas to cover with a special focus on youth and families.
Thoughtful approaches to complexity and common co-occurring issues
Writing context specific and appropriate medical referral letters, including valuable guidance on the types of letters, the necessary content they should cover, and creating the time saving templates that work
an overview of social & medical treatment options across the lifespan
we not only cover the content you need but also the ethics and current issues involved in providing comprehensive biopsychosocial assessments and letters
And much, much more!
We're going to talk about…
How to understand your role as a therapist to evaluate your clients' understanding of medical procedures and adequately prepare them, without stepping outside the boundaries of your discipline.
How to write referral letters when you fear that a client will change their minds in the future and might hold you liable for a less than thorough evaluation/affirmation of readiness if they later regret their decision to have surgery or begin hormones.
How to evaluate minors and provide gender affirming letters even when you are challenged by reluctant guardians who are more afraid of the risks of treatment than the risks of withholding gender affirming care.
How to know the specific requirements in letters based on the age of your client and the different necessities that come with each life stage.
How to collaboratively assess for informed consent, even when you feel conflicted and less qualified to assess because a client has a difference or disability that leads you to wonder about their capacity for consent.
How to evaluate and incorporate minority stress, trauma, and complex co-occurring issues for a readiness letter when your client thinks that you're requesting too much information.
How to engage in affirming gender health evaluations when you feel like the whole process is harmful and worry about exploiting the trans community
And that's only the tip of the iceberg…
This Course will help you build competence and understand how to handle the many situations that can come up when navigating evaluations and medical referrals
What is the cost of this opportunity?
WE ARE OFFERING THIS AT A HUGE SAVINGS!
While we can't put a price on the value of writing a readiness letter that saves someone's life, we do know how many hours having your own templates can save you. That savings alone more than pays for the cost of this course.
We also know the fear and substantial cost of a legal battle that saving you the cost of a legal battle if someone regrets surgery and comes after you seeking damages for not thoroughly evaluating them. That scenario is more of a concern right now with the current political climate sweeping the country and the world, but rest assured we'll go over the options, protocols and reasoning behind them to help you protect yourself and your practice.
My 4-6 hour didactic workshops typically cost $500 alone, and attendees walk away each time with tremendous insights and tools. And my 3-Day immersive workshops typically cost $1,500 -$5,000 depending on the venue.
In the future, this 8 week Digital Course, offering all of the above with 30 CE hours of content and 10+ hours of direct LIVE, step-by-step assistance, will cost $4,599 for the full program
Right now, to make this more affordable and in the interest of meeting the exploding and dire need in changing economic times…
We're introducing this essential workshop at $720, an enormous savings of $3,879. That's almost 85% off for the digital only, home study version!
We also have the full Hybrid version offering extra live trainings with experiential exercises, case examples, plenty of time to get your questions answered, and a 24/7 virtual community for $1,080, which is still a significant 76% savings of $3,519.
And for a limited number of participants, who wish to have a more personal experience and direct weekly consultation with Dr. Giammattei, there is an option to upgrade to VIP access.
To make this even more accessible financially we are offering a monthly payment plan of 4 payments or you can get an additional 10% off by paying in full.
$4,599

SAVE $3,879 TODAY!
Plans Starting at
4 Payments of $200
or $720
From Uncertainty to Confidence…
A significant part of your Gender Journey as a clinicians, is becoming competent as a collaborative gender health evaluator.
By enrolling in the Mastering Gender Health Evaluation Workshop, you'll take a vital step in moving from uncertainty to confidence in providing gender affirming care to your trans, non-binary, and gender expansive clients.
On completion, you'll walk away much more confident in your ability to…
provide collaborative and affirming Gender Health Evaluations for children, adolescents, adults, & their families
evaluate readiness, informed consent, and capacity to consent for treatment.
know the questions to ask and issues to explore
understand the impact of minority stress and trauma on readiness
know when and how to write appropriate referral letters
understand your potential biases that could impact your evaluations
make an action plan to decolonize your work while providing much-needed services
And much, much more!
Frequently Asked Questions
Going through assessment for where someone (both for child and adult) is on gender journey with regard to the individual as well as within the family and/or their support system. Review of co-occurring diagnoses as well as the sample letter writing. Such a thorough workshop with so many resources available and Shawn's easy manner in presenting made the three days fly by!
This training was one of the most incredible I have attended. Participating live was especially beneficial. Shawn so masterfully weaves together his personal and professional experiences to bring clinicians to a deeper understanding of gender and gender health.
I enjoyed having a small group that allowed for discussion and sharing. I liked starting with unpacking gender and talking about the ups, downs, and sideways that folks encounter along their gender journey. I very much appreciated the conversations around working with kids/teens as most of that info is new to me.
The tremendous amount of resources so generously offered. I love Shawn's straight forward and honest delivery of his experiences in this work.
So many parts of the workshop were helpful!! I found all of the resources and examples you provided to be very helpful. It was great to go over the material and think through the examples as a team.
Dialogue, lived experience of presenter, discussion of complex co-occurring issues, inclusion of discussion about working with families and youth, as well as adults, lots of wonderful resources and examples – we often don't get the time to spend this amount of time together for a single training, and in a smaller group format, also youth and discussion of blockers often gets left out of trainings with more emphasis on adults, unless the training is specifically about gender expansive youth. Overall, awesome workshop!
The case examples Shawn shared were wonderful and increased my basic knowledge as well as the complexity of certain cases.
30 CEs, 21 hrs of videos,  readiness letter templates, and much more!
$4,499


SAVE $3,819
JUST $720
Spring 2024
Registration closed
Join the waitlist and get notified about the new opening.
By subscribing to the waitlist, you'll be added to our notification email list.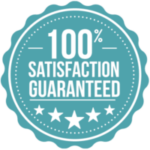 Register for this intensive, LIVE, step-by-step immersive workshop without risk. Visit us at the first session and If you're not completely satisfied, write to us and we will make a full refund. We're that confident you'll find this learning experience to be all that's promised and more than you expected.