I'm Dr. Shawn Giammattei with the Gender Health Training Institute…
I am a clinical family psychologist who is dedicated to helping therapists provide gender affirmative care to transgender, nonbinary, gender-expansive (trans) clients and their families across the life span…
and build gender-affirming practices while navigating the quickly changing world of transgender health so that your clients and their families can build stronger connections, live with authenticity, and receive the care they need.
As a WPATH certified mentor with over 20 years of experience teaching graduate level courses, leading workshops, conducting research, and engaging in scholarship on trans health as well as regularly collaborating on gender health evaluations (assessments) and referral letters, and as someone who is also a member of the trans community, I am uniquely qualified to take you on a deeper dive into the topic of integrating the changes in the WPATH SOC8 into your assessment and medical referral letters.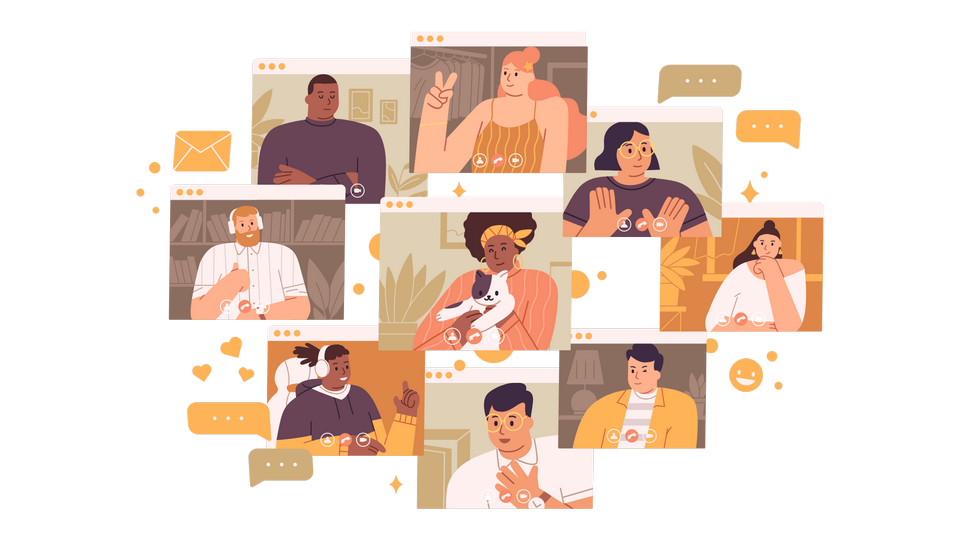 Based on OVERWHELMING requests, I'm offering this update on the Standards of Care as a Digital Course to help you become more confident integrating the SOC8 into your Evaluations and Medical Referral Letters.
What you'll get
The sessions, activities, and resources provided will help you integrate the SOC8 into your assessments and medical referral letters while navigating a medical world steeped in SOC7, all while getting CEs.
What you can expect…
Detailed guidance on the integration of the SOC8 in your practice or organization involving the approach and the important areas to cover in assessments with a special focus on youth and families.
Tools for writing context specific and appropriate medical referral letters, including valuable guidance on the types of letters required, the necessary content they should cover, who to involve, and time saving templates that work
How to create and work with an interdisciplinary team even if you're in private practice.
We will not only cover the content you need but also the ethics and current issues involved in providing referrals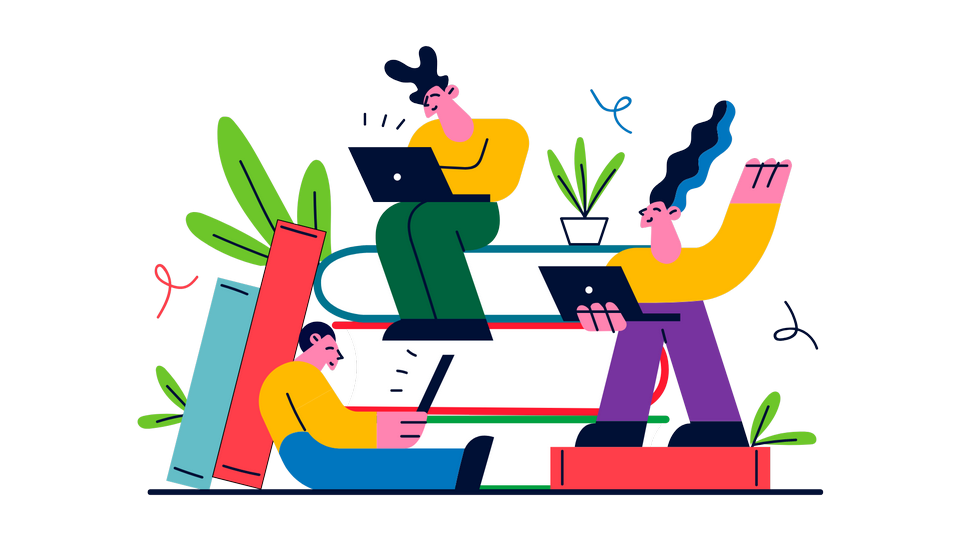 We're going to talk about…
How to understand your role as a therapist under the current standards of care when evaluating of your clients' understanding of medical procedures and adequately preparing them, without stepping outside the boundaries of your discipline.
How to write letters following the SOC8 even if you fear that a client will change their minds in the future or regret their decision to have surgery or begin hormones later on.
How to find and work with an interdisciplinary team even when you work in private practice in a rural area.
Assessing for informed consent using the SOC8 guidelines even when you feel conflicted and less qualified to assess because developmental differences make you wonder about their capacity for consent.
How to include the specific SOC8 requirements for letters based on the age of your client and the different necessities that come with each life stage.
And that's only the tip of the iceberg…
This Course will help you build competence with the SOC8 and understand how to handle situations that can come up when navigating assessments and medical referral letters
What is the cost of this opportunity?
WE ARE OFFERING THIS AT A HUGE SAVINGS!
While we can't put a price on the value of writing a readiness letter that saves someone's life, we do know how many hours having your own templates can save you. That savings alone more than pays for the cost of this workshop.
We also know the fear and substantial cost of a legal battle if someone regrets surgery and comes after you seeking damages. That scenario is more of a concern right now with the current political climate, but rest assured we'll go over the SOC8 recommendations, the reasoning behind them, and how to help use them to protect yourself and your practice, while helping your clients access the care they need.
My 2-3 hour didactic workshops typically cost $500 or more alone, and attendees walk away each time with tremendous insights and tools.
Right now, in the interest of meeting the exploding and dire need in changing economic times…
We are introducing this essential Course at a 70% discount with one simple payment of…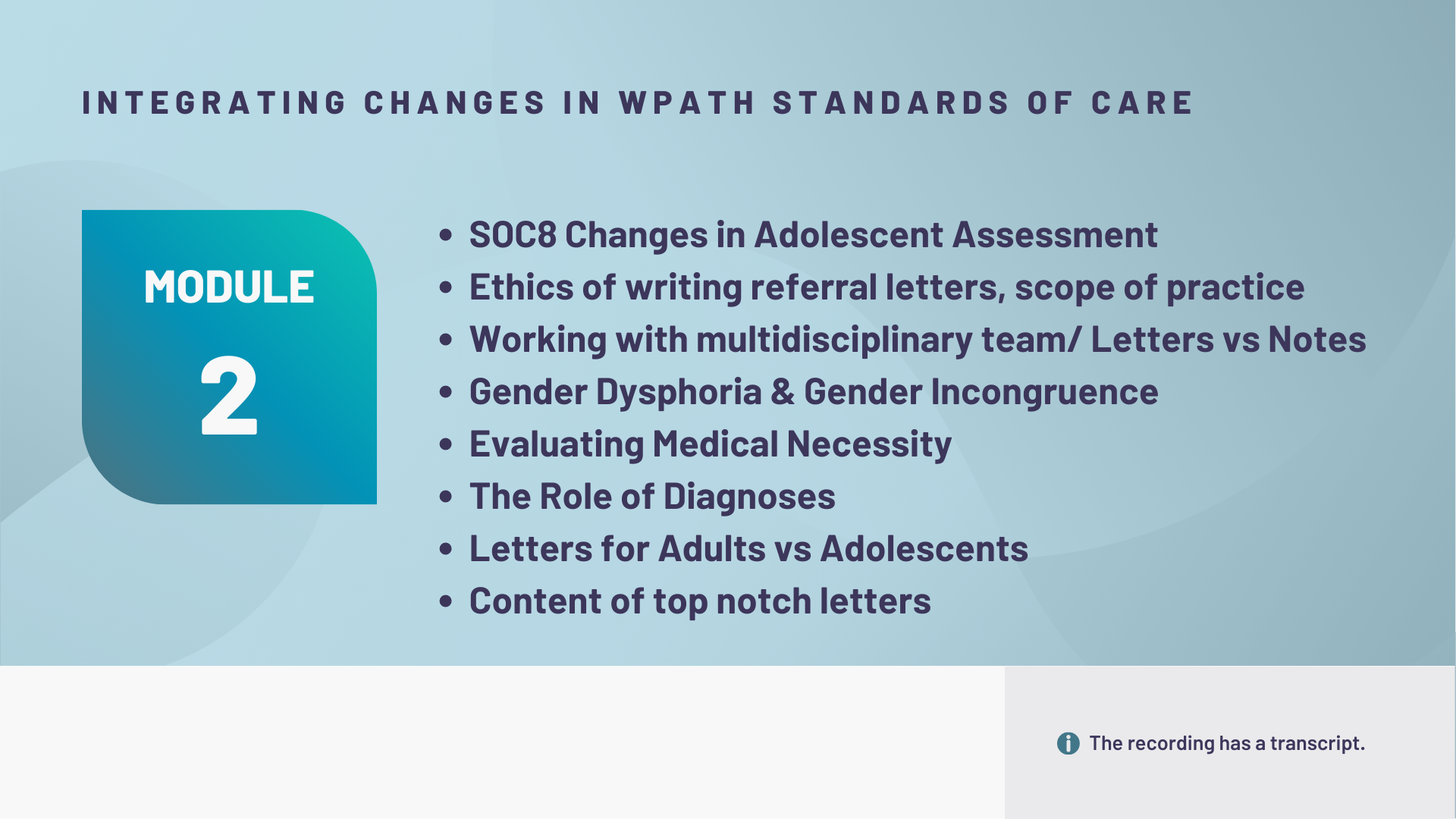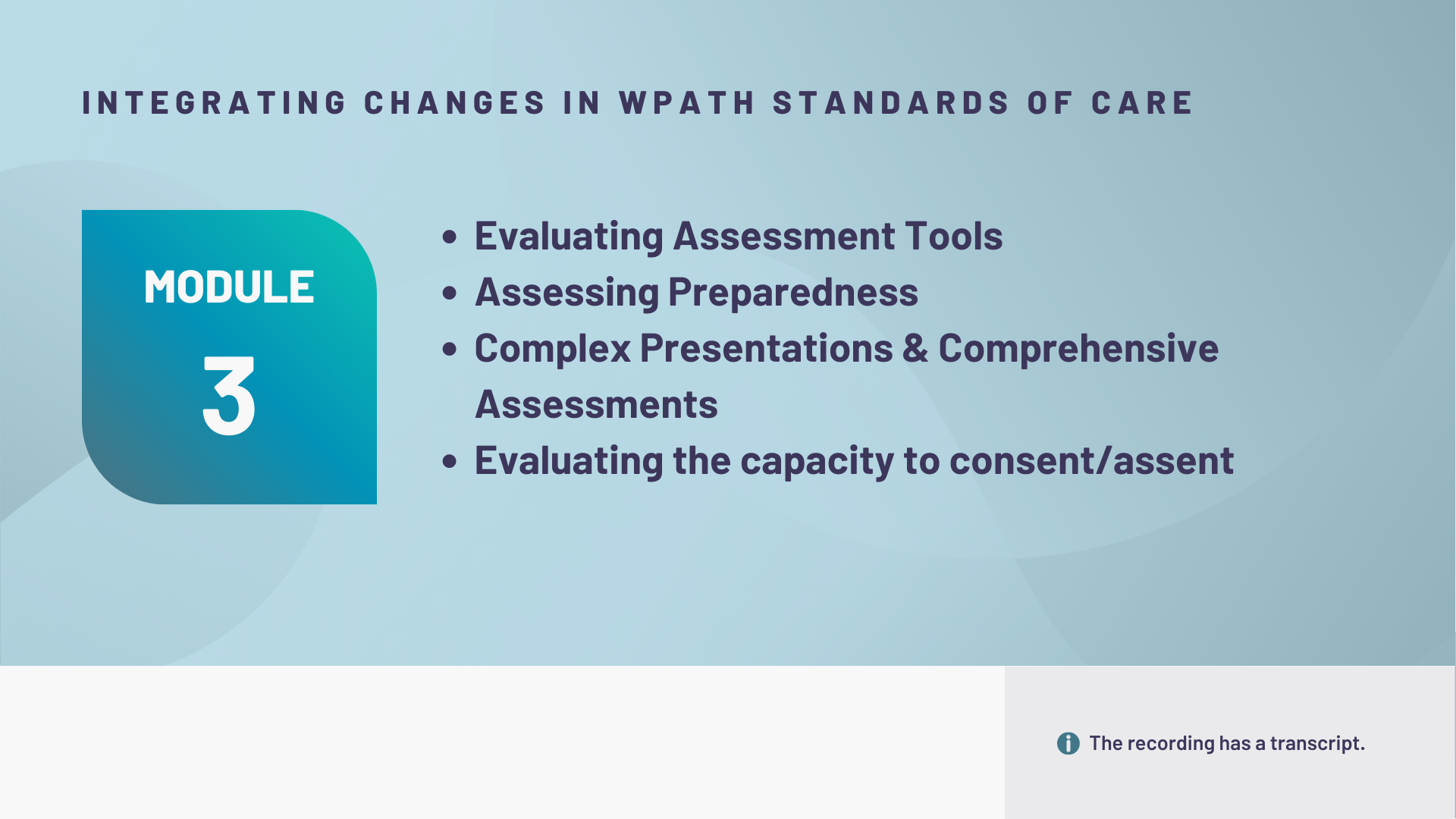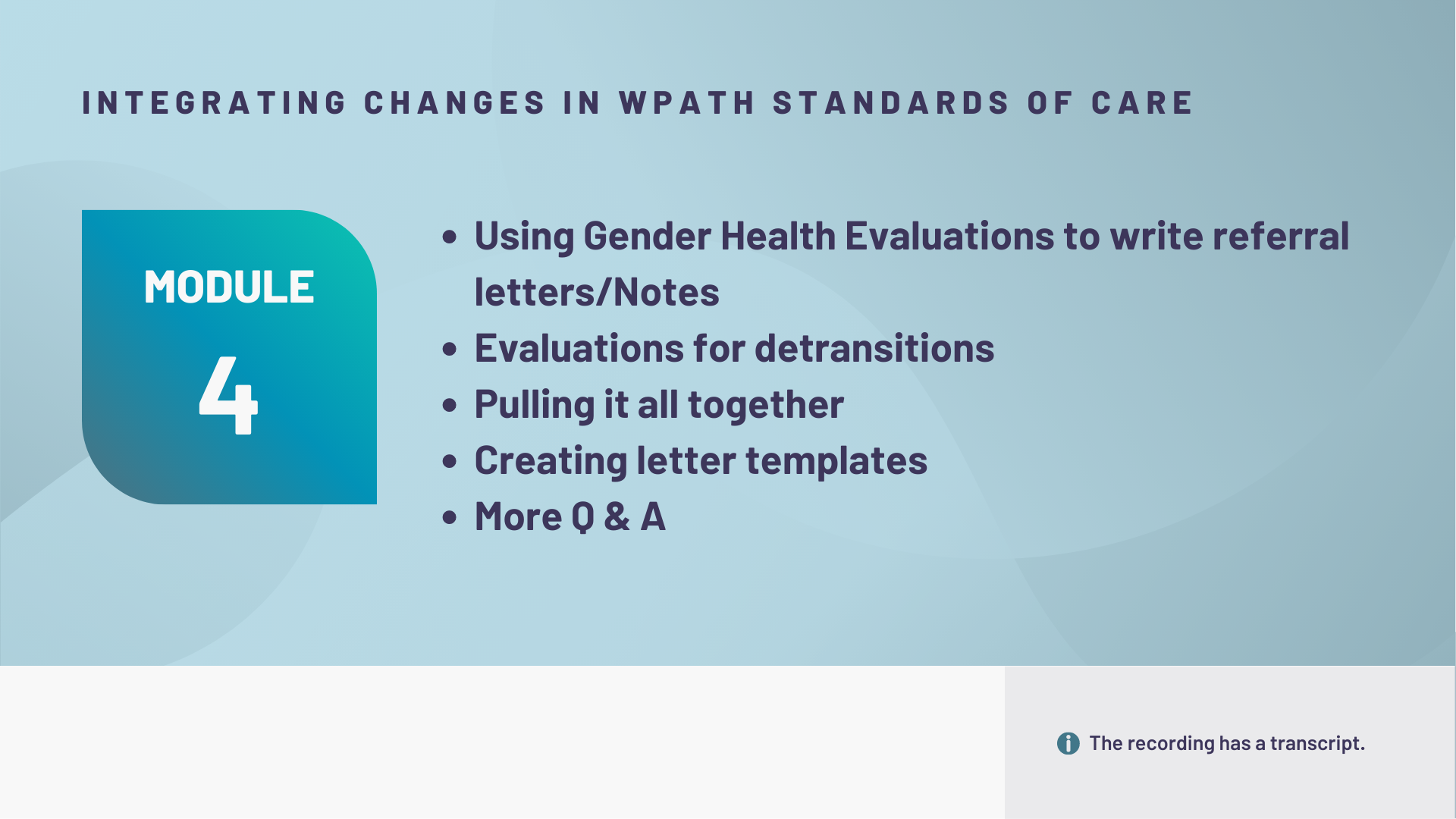 From Uncertainty to Confidence…
A significant part of your Gender Journey as a clinicians, is staying up to date with the changes in gender affirming care.
By participating in this Interactive Workshop, you'll take a vital step in moving from uncertainty to confidence in providing up-to-date gender affirming assessments and referrals to your trans, non-binary, and gender expansive clients.
On completion, you'll walk away much more confidence in your ability to…
provide collaborative and affirming Gender Health Evaluations utilizing the guidelines in the SOC8
know your updated role in evaluations and referrals for medical treatment
evaluate readiness and informed consent for treatment.
create a multidisciplinary team even if you're in private practice

know when and how to write appropriate Referral Letters
And much, much more!
Frequently Asked Questions
Shawn was so personable while demonstrating and sharing his in depth knowledge about WPATH SOCs and gender affirming care. The workshop was chock full of useful information, both in the presentation and the resources provided via links. I have been working with gender diverse clients for over a decade, so I came in knowing a lot, yet I found lots of helpful tidbits and examples that I and my clients will benefit from. Thanks!
Outlining differences between SOCs 7 and 8 and how this affects letter writing. Because I need to know!
The lining out of the assessment domains. Having that list is going to be so great for clarifying my thinking and process. Also learning what constitutes decision-making abilities — the 4 of them.
The SOC8 criteria, information on specific letter writing, the handouts, the careful explanations and answering of all questions.
The handouts! very thoughtful and thorough. Also Shawns personal and professional experience and stories
The slides were clear, sharing the material was great, so we can go deep in to it. The timely response of the questions was great, as well as the cases presented.
Complimenting the changes in the standards of care with detailed examples of how they applied to actual clients. The client examples and your responses to questions help make the information clear and applicable.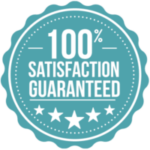 Register for this intensive, LIVE, step-by-step immersive workshop without risk. Visit us at the first session and If you're not completely satisfied, write to us and we will make a full refund. We're that confident you'll find this learning experience to be all that's promised and more than you expected.